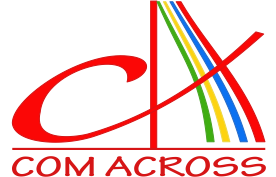 You are here
ComAcross Consortium Partners
Thailand based Partners
 

CIRAD

CIRAD is a French research centre working with developing countries to tackle international agricultural and development issues. CIRAD works with the whole range of developing countries to generate and pass on new knowledge, support agricultural development and fuel the debate on the main global issues concerning agriculture. Read more.

The ComAcross project is supported by CIRAD's GREASE network, a research and training platform based in Thailand initiated by CIRAD in partnership with research institutions in South east Asia. This regional network applies the "One Health" approach to research activities, training and meetings in order to improve the management of Emerging Epidemic Risks in Southeast Asia. Read More.

 

Kasetsart University - Faculty of Veterinary Medicine

Established in 1954, the Faculty of Veterinary Medicine was the fifth school of Kasetsart University, which was based at Bangkhen campus, Bangkok. In 1970, the first facility was served as the Pathology and Animal Hospital, located near Paholyothin Road. In 1979, the second animal teaching hospital was founded at KamphaengSaen campus, NakhonPathom province. This new hospital provided an excellent facility for both small and large animal practices. Read More.
---
Cambodia based Partners
 

Pasteur Institute in Cambodia

The Institut Pasteur du Cambodge (IPC) is a research and public utility under the patronage of the State of Cambodia. It belongs to the International Network of Pasteur Institutes with whom it develops ongoing collaborations. Read More.
---
Laos based Partners
 

LOMWRU (Mahosot Hospital Oxford)

LOMWRU is located at Laos' main internal medicine hospital, Mahosot Hospital, in the capital city of Vientiane. Lao-Oxford-Mahosot Hospital Wellcome Trust Research Unit (LOMWRU)'s main objective is to conduct clinical research on diseases of public health importance; to contribute directly to health improvement in Laos and similar communities with little health information across Asia. Read More.

 

National University of Laos – Faculty of Agriculture

National University of Laos (NUOL) is the leading university in Vientiane, the capital of Laos. Founded in 1996, with departments brought in from other existing colleges, it is the only national university in the country and is cooperating with various international universities. Read More.