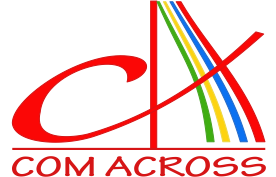 You are here
Participatory Epidemiology for One Health action
The ComAcross Project is supporting a training initiative in Participatory Epidemiology (PE) in South East Asia to contribute to skills development useful for the implementation of One Health approaches in the region. PE takes a trans-disciplinary approach that compliments One Health and EcoHealth approaches. It utilizes the methods of participatory rural appraisal and participatory learning and action to find solutions to epidemiological challenges.
ComAcross and CIRAD have asked Participatory Epidemiology Network for Animal and Public Health (PENAPH) and two regional sub-networks for Asia and the Pacific (APPEN) and South East Asia (SEA-PREID) to provide the technical training expertise on PE. In 2014, CIRAD supported a training of trainers' workshop that accredited PE practitioners from three universities to conduct practitioner training workshops on PE. The training team comes from Kasetsart, Khon Kaen and Chiang Mai Universities and is supported by on-site backstopping from PENAPH.
Currently, ComAcross is supporting the regional training team to lead a series of Practitioner Training Workshops for ComAcross participants form Thailand, Laos and Cambodia. The training courses are divided into one 5-day session of classroom learning and practice followed by 5 days on field practice in the participants' home country. Participants come from medical, veterinary, social and environmental and animal science backgrounds.
The classroom components of PE training have been completed for all participants. The session for Thai participants has taken place in Kasetsart University in January 2015. The session for participants from Laos and Cambodia was held in conjunction with Global Health Institute meeting at Chiang Mai University (GHI January 2015), involving 14 PE trainees from Cambodia and Laos and 7 PE trainers from Thailand. Background and concepts are covered in the first day in the classroom. Participants discussed the meaning of participation and gain an overview of participatory rural appraisal techniques.
The fieldwork for the Thai course has taken place in the first week of March 2015 in Ayutthaya and focused on health issues related to flooding. The results of the field sessions have been integrated for the implementation of the Thai case study.
The field activities for the Laotian team have addressed stakeholders' prioritization of zoonotic parasitic disease.
The Cambodia group will organize a field training session focusing on community knowledge of Japanese encephalitis (year 3 of the project).